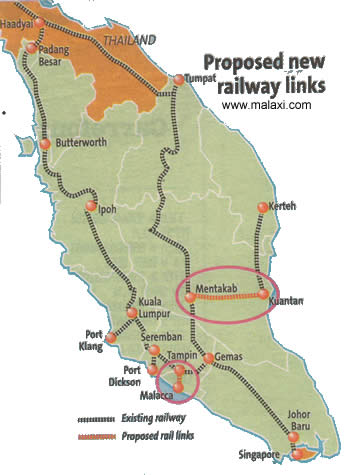 KL Sentral Malaysia -
KTM ETS Gemas train (Gold seat Rm42 for seniors) departing KL Sentral at 09.44 arriving Padang Besar at 15.10 (Malaysian time but 14.10 in Thailand), just in time to catch a shuttle Thai train in Padang Besar departing 14.40 arriving Hatyai at 15.35
All smiles, prior to boarding KTM train from KL Sentral>Padang Besar
Gate B for trains
departing north
KTM train departing KL Sentral at 09.44 to Padang Besar
KTM ETS train at KL Sentral - ready for boarding
Gold seat (Rm42 for seniors 60+)
Toilet, neat & clean - enjoy your time here !
Train canteen serving combo meals
Feeling hungry ? Combo set meal - Rm9 (US$2)
Padang Besar > Hatyai - Thai shuttle train departing Padang Besar at 14.40 arriving Hatyai at 15.35 (70bht)
For our return journey, we took a KTM ETS train (Platinum seat Rm55 for seniors) departing Padang Besar at 12.55 arriving KL Sentral at 18.08, our waiting time at the Padang Besar train station took up to 3 hrs for boarding this connecting train to KL Sentral. But well worth the waiting as upon our arrival at KL Sentral, I could easily take a LRT train to Subang Jaya and the rest of my members a KTM train direct to Klang.
Padang Besar Joint Malaysia / Thai Train
Station
Padang Besar Thai Immigration Check Point
KTM ETS Train from Padang Besar > KL Sentral (Rm55 Seniors)
Home sweet home - after a 14 day of rock & roll train trip from Kuala Lumpur to Padang Besar, Hatyai, Bangkok, Ayutthaya, Nong Khai & multiple mini van & tuk tuk rides to & within Vientiane, Vang Vieng, Luang Prabang & return; a total of 5050km - age is no barrier in traveling if you have good company, enjoying Thai / Lao food, comfortable hostel stays & last but not the least, bringing home fond memories ..........
Taking a LRT train from KL Sentral to SS15, Subang Jaya station - my final destination ! Looking forward for a good rest this coming weekend !!!
After a 14 day trip and having visited Thailand 9-10 times, I believe I am addicted to travelling to Thailand. Maybe I should start cultivating a drinking habit in Tuk Tuk Cha - I spotted this restaurant in a shopping Mall in Klang Valley, so cheers to all and enjoy a cup of hot tuk tuk cha together with a side dish of banana crepes or mango sticky rice when you are in the Land of Smiles !